Man with Van removal? Yes please!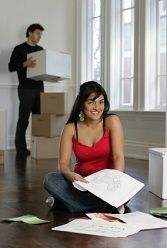 Moving is a beautiful time in anyone's life, often because it marks the beginning of a new era. Whether you are moving to a larger office, or wish to move to a home in the suburbs, moving will allow you to look forward to a new start and new beginnings, which are hopefully better and more exciting. However, many people never get the chance to enjoy the actual process of moving because they are overwhelmed by trying to prepare for the removal. After all, there are many things to think about when it comes to moving. You have to think about hiring the perfect removal service from the right removal company. You then have to think about getting all of your bits and bobs together. You also have to contact several people including electricity and gas suppliers. When all of the official stuff is done, you are also going to want to have one last party/social gathering where you will be able to get together with all of your loved ones to say goodbye properly. All of this can be very overwhelming, which can result to frustration and failed efforts. We at Man with Van - Removal Services have been dealing with removals on a daily basis for many decades, meaning that we are the perfect people to handle your removal. Our services have left our customers satisfied and happy, which is why we have managed to develop and maintain the reputation that we have. We can handle office and residential removals which also makes us very convenient. We are not a one trick pony – any move, no matter if it is regional or national can be handled by us! So call us now on
and arrange for us to handle your removal to. We can guarantee that with us b your side you will not have to worry or panic. We really can handle it all!
Our services have been offered for many decades and are well valued by our customers. This is because we have spent hours thinking about where people struggle when it comes to moving. We then develop services which aim to make those processes and stages less difficult and frustrating – and this is what makes them such a hit! Our services offered aim to help during the packing process and we can even help you unpack. If it is transport that you require, you will be thrilled to know that we have the perfect man with van services for you. This service has become more and more popular over the years since it is cheap, convenient and very effective. So do not worry about being alone, since we have a service for each and every stage of moving that you could possibly require.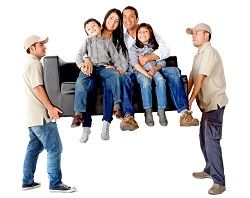 Man with Van services are so great because virtually anything can be transported. Whether you have all of your belongings in boxes, or have large items of furniture that you want to transport in one piece, you will see that our man with van service will be able to accommodate that. Similarly, office equipment including stationary, files and expensive electrical equipment can also be transported using our man with van services. The best thing about this service? Well, there are more than one and that's for sure. But the main thing will always be that the service can be arranged to fit the days and times that suit you. Another thing that is so great about them is that the removal vehicle can come in many different shapes, meaning that anything and everything can be relocated.
Our services are carried out by staff who know what they are doing. How do they know what to do? Well for one, we make sure that they are qualified before they come and work for us. They are then put through regular training schemes which offer to train them further. All of this knowledge and training is then backed up by years of experience, which is simply the icing on the removal cake! Our clients wish to have the perfect service at the highest standard, and that is exactly what we aim to deliver – and have been delivering.
This is not the ending – we believe that the perfect service should be backed up by the perfect price. This is why we check our prices on a very regular basis. It does not only allow us to see what other removal companies are charging, but it also allows us to make sure that our prices are and remain lower. We would be nothing without our customers, which is why we make sure that they are satisfied and happy at all times.
Hiring the perfect removal service, from the perfect removal company of course, is something that is a must! Not only does it mean that you will not have to handle each and every aspect of your removal on your own, but it also means that you will have professionals by your side who will be able to help you throughout it all. Knowing that you can rely on someone will be very reassuring and will also allow you to enjoy the experience a lot more. It also means that you will have someone by your side who knows what they are doing – this will decrease the chances of anything going wrong which is great!
Man with Van - Removal Services have been working and handling removals for many decades. No matter how many services we offer, our man with van services always have been and will remain to be one of the most popular services people seek. To arrange your own removal, and to book a man with van service that suits your timetable, give us a call on
. You will also be able to get an instant quote over the phone and you will be able to get all of your questions answered. With nothing to lose and so much to gain, what could possible stop you?