Removal Services that actually help!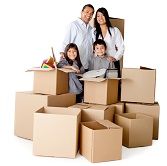 There are many removal companies out there, each of them offering a variety of removal services. However, many people find themselves frustrated and annoyed when they search and search to find that the service they require is not actually available anywhere. This is what makes Man with Van - Removal Services different to all other removal companies. We have spent a long time analysing each and every step of moving, which has allowed us to develop services that are actually required by people, rather than services that we believe they MIGHT require. As a result, every customer that has come to us has found the perfect removal service for them – this leaves them (and us) happy and smiling which is exactly what we want for all of our clients and customers. If you wish to join the thousands of satisfied customers who have used our removal services in the past, call us today on
. You will find that our team actually wants to help you and has a genuine passion for removals, which means that they will put their all into it.
We have a variety of removal services that you will find very helpful and useful. This includes a variety of services that aim to make the packing process a lot easier. Whether you wish to hire one of our professional members of staff to come and do your packing for you, or just wish for us to supply you with all the right packing materials, you will be happy to know that this is something we can handle. Alternatively, you have the option of hiring our man with van services or other transportation services which are very well sought after since they are so convenient and effective. Even when you have arrived at your new destination, you will see that we are able to help you settle in – we can help you unpack and set up all of your belongings. So, we really do have it all – it's not just a sales pitch!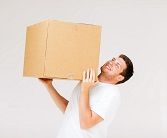 The good thing about all of our services is that regardless of the removal service that you choose, you can be rest assured knowing that a professional member of staff will be carrying it out. We make sure that our members of staff are not only qualified, but are also trained on a regular basis. In addition, all of this has been backed up by years and years of experience, which they have gained by carrying out and handling removals on a daily basis.
Our members of staff are not the only thing we check up on, on a regular basis. We also make sure that our prices are the best they can be. We do this by checking out our prices and comparing them to the others out there. By keeping our prices low, we are able to keep our customers, which are the most important thing to us – after all, we are nothing without our clients and customers!
Hiring the perfect removal service is essential if you wish to have a successful removal. We as a company understand this, which is why we spend a lot of time developing the perfect removal services. Not only are these offered by the most professional team, but they are also reasonably priced. If you wish to discuss your removal and hire the perfect removal service for you, call Man with Van - Removal Services on
. You really have nothing to lose and so much to gain, so do not delay, call us today!