No removal too small…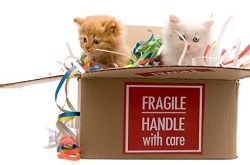 What characteristics make the perfect removal company? Many people would say that a perfect removal company should be a company that values each and every removal, no matter how large or small. The perfect removal company should also be one that offers a variety of removal services – service that are actually helpful and desired. These services should be offered at a very high standard and should not cost an arm and a leg. Well, if these are the characteristics that you are looking for, Man with Van - Removal Services is the removal company for you! We have been handling and dealing with removals on a daily basis for many decades, which shows just how great we are – after all, a company that is no good will not be open for long! To see why we are so great, or to book our very own removal, call us now on
.
We value all of our removals and customers – whether you are moving a whole office floor or just wish to transport a few boxes to a new destination, you will find that we will deal and handle your removal with a lot of enthusiasm, dedication and professionalism. No removal is too small for us, and we value them all equally.
Many people may ask "what are small removals". Well, we don't have the perfect answer either as they are all treated in the same way. However, one could say that a small removal is a removal which does not entail the shipping or transport of many items. This could be shifting a few bits to halls of residence or getting some furniture transported to a partner's home since you'll be moving in together etc.
How should you go about a small removal? Well, you need to contact us and let us know which service you would require. You will be able to get an instant quote which should allow you to determine whether we are perfect for you in terms of price. Then, you simply book us according to times and dates that suit you. Now, simply sit back and relax – and we'll get on with the rest!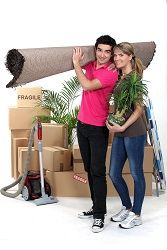 Our team is highly trained and qualified to deal with removals of all shapes and sizes. They know what to do and they do it best, since we ensure that they are tested and trained on a regular basis. We know that your belongings are very valuable to you and that you do not wish to see them break or become damaged, which is why our men and women are the perfect people to handle them – they know how to handle them without breaking them which is why we can secure and guarantee that your items will be safe at all times.
Not only do we evaluate and test our team on a regular basis, but we also give our prices a certain amount of attention too. We wish to keep our customers happy at each and every cost, which is why we check our prices and make sure that they are low and better than others offered by our competition.
A removal is a removal to us, regardless of whether it is large or small. This attitude of ours has been appreciated by people who have used our services to carry out their small removals, since it makes them feel just as important as those who are going through large removals. If you wish to enquire about our packing, unpacking and transport services, or wish to get an instant quote, call us on
. You will find that there is no other company as professional, reasonably priced and enthusiastic as Man with Van - Removal Services.