What is a Man and Van service?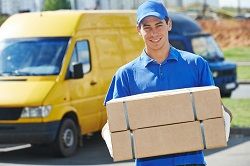 Hiring the right removal service is something that frustrates everyone at some point. This is because there are so many services out there, and very little help. Man with Van - Removal Services offer a variety of removal services, including the all famous man and van service. However, unlike other removal companies, we also ensure that we help guide our customers towards the perfect service for them. This means that if they are unsure about the right service, all they have to do is ask. That way, we can analyse the situation and guide them towards the perfect service for them. If you wish to discuss your removal with one of our friendly members of staff, or wish to book dates and times, or simply wish to get an instant quote, call us right now on
– we are waiting for you.
Our services include services that aim to help you out with your packing, unpacking and the transportation process. This means that you will be able to hire professional packers to come and do your packing (and unpacking) for you. You will also be able to ask us for all of the packaging materials you require. Alternatively, you can hire a transport service, including the all famous man and van service, which is every growing and becoming more and more popular over time.
So what is a man and van service? Well, it is exactly what it says on the tin – a man (who is not going to be just any old man or woman. It will be a highly trained member of staff) and a van (which may be a truck, depending on the amount and nature of the belongings you wish to transport). As mentioned before, our staff is trained, qualified and very experienced, which means that they will be able to handle your removal in the most perfect way – they know what to do, how to do it and when to do it and this makes them perfect!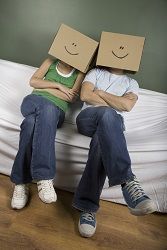 Man and van services are ideal because they are very cheap and effective. Regardless of whether you wish to move a few boxes to a new home, or wish to transport expensive office equipment, the man and van service is ideal for you. This service can also be used to transport large items such as furniture, meaning that you will not have to dismantle your belongings (which save time and effort).
Our services are priced in a way that leaves all of our customers satisfied. We believe that great services should be backed up by great prices, which is why we evaluate and double check our prices on a regular basis. It allows us to make sure that our prices are low, but also allows us to evaluate how we rate in comparison to other removal companies.
Hiring the right service is a decision that many people struggle to make. This is because there are so many different removal services to choose from. Whilst not many removal companies help customers choose the perfect service for them, Man with Van - Removal Services are actually there for you through and through. Our members of staff will be able to guide you towards the perfect services for you, which will allow you to be relaxed about it all. Our man and van services are suitable for everyone and anyone – from businessmen to students! If you wish to know more about our man and van services (or any other service), or just need some help figuring out which service is the right one for you, give us a call on
.