Van Rentals made as easy as 1, 2 and 3!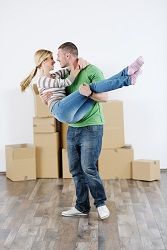 How many stages are there in a removal? This is something that no one has an answer to. Some people would say that there are three main stages to moving: packing, transporting and unpacking. However, others would count the little stages such as phoning gas and electricity suppliers as an additional stage, which is why they will say that removals involve numerous stages. Regardless of what you believe, you may have to take the hand of a removal company to ensure that your removal is a success. Whilst there are so many different removal companies to choose from, we believe that Man with Van - Removal Services is the company for you. This is because we are not full of empty promises – we do not just talk the talk, but we also walk the walk. We like to make sure that our customers are not left alone and that we are there to help during every step of the way. If you wish to book your very own removal service today, or wish to get an instant quote, call us today on
.
Many people handle their own packing and unpacking. The only help they often require is during the transporting process. If this applies to you, worry not – we have a variety of services to help get your belongings from one destination to another. You can hire our vans including the all famous man and van removal service.
Our van rentals are priced very reasonably and cannot be beaten across the region. This is because we check and evaluate our prices on many different occasions. This allows us to check that our customers are not paying too much for our services. Customer satisfaction is something that we crave for, which is why we will do anything to achieve it.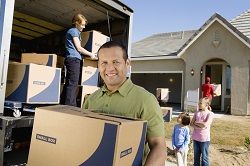 Our vans are very convenient and efficient. This is because they come in many different sizes. So whether you are transporting basic household items packed away in boxes or wish to transport large furniture items, you can be rest assured knowing that it is going to fit in our van. For our man and van services, you can be rest assured knowing that the mover will know how to load the items into your van properly. He will also be able to secure your items in the van, should they require fastening and securing. This means that you do not need to worry about the safety and wellbeing of your precious belongings.
Renting a van is not hard at all. All you have to do is contact us on
and speak to one of our dedicated, friendly members of staff. They will be able to get you an instant quote and will even be able to book it all for you. If you are not quite sure if van rentals are the perfect service for you, you will be able to discuss your queries with a professional member of staff who will be able to guide you in the right direction. The best thing to do is book well in advance – that way you will be able to secure the perfect service on the day and time of your choosing. Remember that peak removal times are a time where everyone is very busy, so call well in advance to avoid disappointment. For a perfect removal through and through, you need to make sure that you hire the right removal service. This could be a packing or unpacking service, a man with van service or it could simply be a van rental – all available at Man with Van - Removal Services!